The Farm La Rizane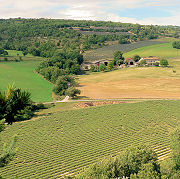 The family Bardouin has been working the agricultural estate of La Rizane in the Luberon area for four generations, producing lavender, durum wheat and vines, rearing Angora goats and Merino sheep.
We invite you to come and get a taste of our passion for the land and for animals by a visit to the stables and to the mohair shop.
Please contact us to arrange a visit.